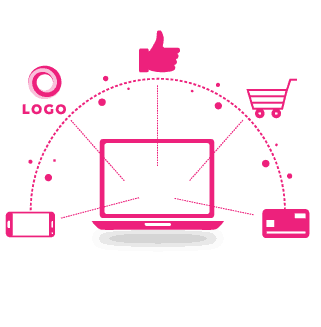 Do you need a website… like a month ago? Are you starting a new business or looking to rebrand? Maybe you know that you really need to have an online presence but just don't have the time to get your thoughts organized or tons of dollars to drop on a big project.
If any of this is true, the DIGITAL DROPKICK™ is for you. The DIGITAL DROPKICK™ is a down and dirty solution for those who need a kickstart launching an online presence on a short timeline. Moxie marketing and design strategists will spend an afternoon with you hashing out the essentials of your brand, your business goals, and your target audience. We will use the information we gather in this session to develop a mobile-friendly website. If you're up for a super cost-friendly splurge, we'll also craft a logo and a short-term digital marketing plan that includes social media, Google Business, and SEO basics.
Participation is this program and it's intended timelines necessitates 75% urgency on your end answer our questions and get us the information we need, and 25% scheduling and making it happen on our end… so be prepared to come armed with any and all of your current business assets, plans, etc.!
Don't miss anymore online opportunities to promote your brand and attract new customers!

DIGITAL DROPKICK™ PRICING*
---
*Pricing and scope of work for each package is pre-determined
Digital Dropkick™
Site Builder + Logo + Social graphics
$3,000
Full Dropkick
wordpress site + logo + digital marketing basics
$5,500
Dropkick Plus
WordPress site + logo+ Social graphics
$4,500
Interested in learning more? Tell us a little bit about yourself and your goals on the START A PROJECT page.
Happliy Dropkicked Clients
---
McGuire Homes: Logo & Website Design

Breakfast, Life and Dinner: Logo & Website Design

Alicia Beck: Website Design 

Krista Scarlavai, Photographer: Website Design

Sold Fast or Free: Website Design